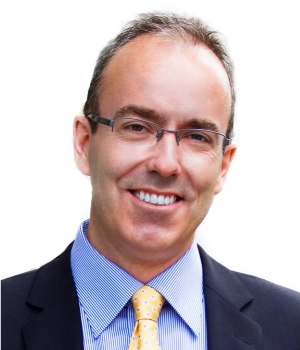 David Simpson, MA
Director
David is the Director of InterPraxis Consulting, a socio-economic consulting firm specializing in international development, ethics and corporate social responsibility, and stakeholder engagement.
A former Director of Standards and Collaborative Governance with AccountAbility, David helped oversee the development of the AA1000 stakeholder engagement standard (SES). He has been an active contributor to the GRI, a technical committee member for the AA1000 Assurance Standard (AS) and the Accountability Principles Standard (APS), and was an expert member of the International Working Group that published the ISO 26000 Guidance Standard on Social Responsibility. He is also an accredited impact investment advisor and verifier for international social stock exchanges.
David has also taught at Carleton University, McMaster University, University of Toronto and the Schulich School of Business at York University and lectured at Oxford's Said Business School and the University of Cambridge's Programme for Sustainability Leadership.
Over the past decade, David has been involved in a number of consulting projects both nationally and internationally. Some of the organizations he has worked with have included: Association of Certified Chartered Accountants (ACCA); British Petroleum (BP); CIDA; Canadian Co-operative Association; Cambodian Institute for Cooperation and Peace; Consumers Association of Canada; Consumers Council of Canada; Citizen's Bank; Department of Foreign Affairs International Trade and Development (DFATD); Diageo Inc.; Ford Foundation; GTZ/GIZ; Heart & Stroke Foundation; Heritage Canada; Hydro-Quebec; Kmart; Korean Productivity Center; Mountain Equipment Co-op; McCain Foods; Niagara Parks Commission; NEI Ethical Funds; Nike; Office of the CSR Counsellor; Pioneer Coal; Royal Canadian Mint; Social Investment Organization; Smithfields; Technical Standards & Safety Authority; Target; Teck; Tennessee Valley Authority (TVA), Transparency International; TUV; Wesfarmers; and more…
Formerly the Executive Director of the Canadian Centre for Ethics and Corporate Policy he has most recently served as an advisor to Environment Canada as well as to Natural Resources on Ethics and Values in the Public Sector and has served as the lead auditor for a number of sustainability reports including: Diageo Inc., Citizens Bank, Metro Credit Union (now Alterna), Hydro-Quebec and for VanCity's award winning Accountability Report. He is Canada's first Certified Lead Sustainability Assurance Practitioner (CSAP) to be recognized by the International Register of Certificated Auditors (IRCA) and the Institute of Social and Ethical AccountAbility in the UK, and holds lead auditor status with the SA 8000 certification standard from Social Accountability Internationalin New York.
David holds a Master's degree from the Norman Patterson School of International Affairs in Ottawa, with a focus on International Development, Political Economy and the Environment.
David has lived in various locations across the globe and currently divides his time between London (UK), and Toronto. He speaks English, French and Spanish.
Contact Details