"I have had the occasion to use David's services on a recent project, he is, in my view exceptional in terms of quality of work, timeliness and the excellent judgment he brings to discussions."

John McWilliams
QC, Senior Vice President Nexen Inc. and Director of Transparency International Canada
I just read a copy of [the report] and I wanted to let you know that I think the report and the process on which it is based are just excellent. There are many challenges but the candor, honesty and "light" being shed on them can only be beneficial. Well done to all concerned!

Scott Serson
President, Public Service Commission (Commenting on Science in the Public Interest - Ethics and Values at Environment Canada)
InterPraxis was a breath of fresh air in helping us through the intricacies of social auditing.

Howard Bogach
CEO, Metro Credit Union
David Simpson has taken on tasks at my request in several capacities: workshop collaborator and scribe, research and the facilitation of a major committee project. I have found him to be thorough, helpful, efficient and always well informed. I appreciate very much the support he has provided in the realization and completion of several challenging projects.

Dr. Wesley Cragg
Gardiner Professor of Business Ethics, Schulich School of Business
Thank you for your creativity, quick thinking and excellent preparation.
Anne Kerr
Past Executive Director, Canadian Centre for Ethics and Corporate Policy (Commenting on workshop on Corporate Governance)
I have been fortunate to work with David for many years. He teaches participatory development to international development study students at University of Toronto as part of the course that I teach. He is an engaging presenter and an excellent lecturer and teacher.

Deborah Turnbull
Vice-President, International Trade & Development, Canadian Manufacturers and Exporters (CME)
The InterPraxis team genuinely listens to us and understands our challenges. They adopt our goals and ambitions as if they were their own – sharing our excitement, our intensity and our commitment towards improving environmental, social and governance performance. At the same time, they bring a hard-nosed practicality – understanding financial constraints and always conduct themselves as if they were as responsible as we are for our reputation, and the success of our work.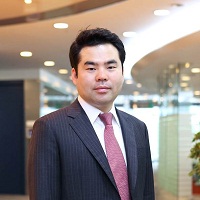 Dongsoo Kim
Director of the Sustainability Management Center, Korea Productivity Center (KPC)
"As a company dedicated to sustainable practices and a resilient future, we engaged David to help us design solutions for our supply chain. David's ability to bring to the fore his global expert advice, and in creating practical solutions is unparalleled. Unlike some consultants who are committed to a single approach or focus only on process expertise, InterPraxis brings specific subject-matter expertise in human rights from across industries and leverages his hands-on experience working in different markets to make his contributions all the more valuable."

Esther Speck
Vice-President, Global Sustainability, Lululemon
"Many of the issues we deal with are complex in nature and require a deep understanding of the sector and dynamic and creative solutions that go far beyond a standardized approach. InterPraxis worked with us to engage our members as well as some of the largest extractive companies in the world to design an effective tool that helps investors better engage with the sector around the UN Guiding Principles on Business and Human Rights and the implementation of effective grievance mechanisms. InterPraxis' expertise and sensitivity throughout this project were always on display."

Lorenzo Saa
Director, UN Principles for Responsible Investment (PRI)
"InterPraxis did a great job for us on a complex consultation involving sharply differing opinions on strategy. They were able to determine the areas of agreement and disagreement and highlight commonalities, which paved the way for a successful future strategy."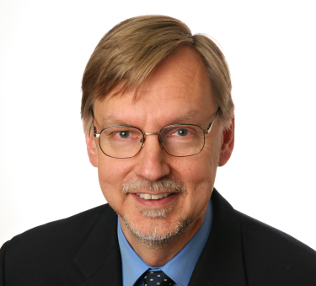 Eugene Ellmen
Former Executive Director, Social Investment Organization
"We had a vision of where we needed to be – and InterPraxis helped us get there, efficiently and cost-effectively… We've been commended on our leading approach to stakeholder engagement and InterPraxis were instrumental in this."

Helen Perkins
Head of Governance Communications, Association of Certified Chartered Accountants (ACCA)